Al Gore: A disrupted water cycle can lead to "rain bombs" — big downpours https://t.co/UYpqI3w42L #algoretownhallhttps://t.co/IAYrlovOFc
— CNN (@CNN) August 2, 2017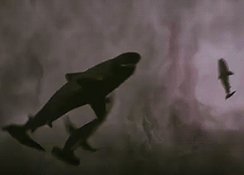 Rain bombs!!!!!! Because of the old "disrupted water cycle". Good heavens will these people quit beating this dead horse. Just the other day, Australia's BOM got caught, again, lying about the temperatures.
Exaggerations, manipulations, and lies is all I've ever seen from the fringe lunatics who believe our climate is warming because we now drive SUVs and the like.
But, today, and the BOM scandal are the reasons I no longer really write about this stuff. It's all farcical, and has been for the entirety of this scare mongering. But, it's fascinating how desperate these lunatics have become to preserve the cash cow of fear mongering. "Rain bombs", sharknadoes, and outright data manipulation (lying), all for the "common good", if you're a leftist misanthropist. These people are even more pathetic than when I quit following such nonsense.
Even the notion that a warmist lunatic understands the "water cycle" is ludicrious. It wasn't too long ago they were concerned that we'd use up all the water!
No rational person on earth can continue to take these imbeciles seriously. It's over. Find something else to scare the people. This is just becoming too pathetic.